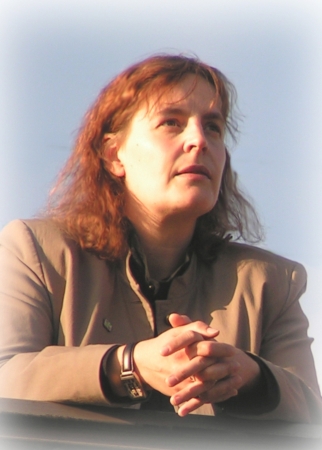 Miriam


aus Düsseldorf
ist emotional, eigensinnig und introvertiert



Lebt für:


Musik: Machen, Singen, Komponieren, Texten
Grübeln, Meditieren, Laufen, Lesen, Freunde



Läßt sich vorleben von:


Roger Hodgson, Edgar Alan Poe,
Peter Iljitsch Tschaikowski, Sean & Olaf



Läßt sich am liebsten vorsingen von:




Roger Hodgson, Supertramp, Mike and the Mechanics,


The Alan Parsons Project, The Beatles, George Harrison




WATCH OUT, I´m falliing easily

!

"To me there´s only one goal in life, and that is love.

For me, music has been a doorway to finding love,

to expressing love, to crying out for love, to rejoicing
in finding love. [...] And hopefully that will be felt by
the audience and they will go away filled up in some
way, with their hearts touched."

(Thank you, Roger Hodgson, for speaking my heart)




" I gotta face a little feeling right now




And I gotta know my heart is reelin´...




And I just need time, with and without you...





You took the chance to be a-freeing( that night)




And you took the time to be a´reading (my mind)




But I just need time, with and without you...





I gotta face a little feeling




Right on time..."





("Right on Time" - Ponderer)